CNP Expo Mobile App is Now Available!
Planning for CNP Expo 2017 is now faster and easier with the CNP Expo App, the official mobile application for CNP Expo 2017, May 22 - 25, 2017, at the Rosen Shingle Creek Resort in Orlando, FL.
The mobile app is sponsored by Cardinal Commerce.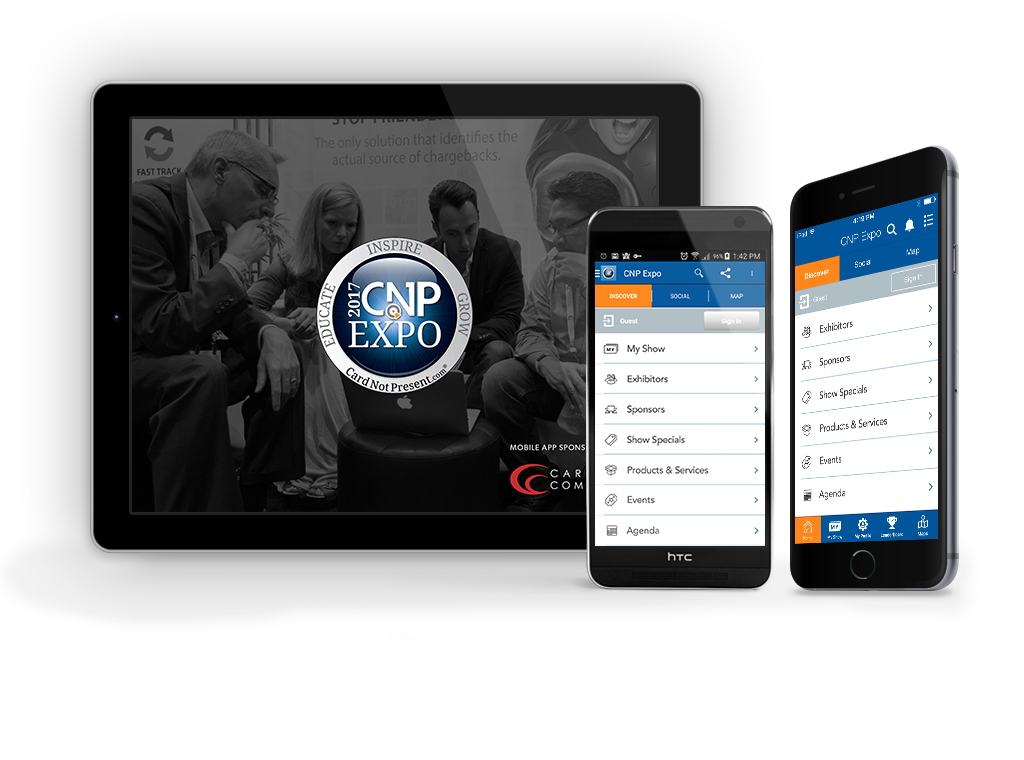 Plan your time at CNP Expo 2017 with show information at your fingertips:
Exhibitor list
Floorplan
Featured exhibitors
Show Specials
New Products
Education
My Show ​